Heaps Good: Delsi Moleta of Unicorns
By
Sam Eacott
Delsi Moleta is the mastermind behind the ass shakingly fantastic party night that is Unicorns. Operating once every three months, Unicorns showcases the best in LGBTQIA+ performers including burlesque, circus, DJ's and many more and wonderful creations. Beyond events, Delsi also hosts and produces the excellent JOY 94.9 radio program Unicorn Youth created in response to the debate that arose around Safe Schools. Catching up with Delsi we decided to pick her brain on the topic of events, even getting her to weigh in on the recent Melbourne vs. Sydney debate that has arisen thanks to the Shannon Powers divisive Star Observer article. Read on!
How long have you been running Unicorns and how did you get started?
Unicorns is just about to turn 4 – such a big kid now!
I started Unicorns after running music and art parties for other people for a little while. I was running events like Jurassic Lounge at the Australian Museum and a monthly filmmaking night called Kino.
I was also finding my queerness at the same time and struggling to find a space where I felt at home. At the time, there wasn't many nights where all sexualities and genders could come together and celebrate our community as one. So I wanted to conjure up a space where all people within our beautiful rainbow could come together and have a super fun time.
I also wanted to invent a space where not only the music was banging but there were cute things in place to help people mingle, feel super welcomed and meet others easily. I have also always had a massive appreciation for the performing arts and wanted to showcase as many amazing queer performance artists as I could.
I wanted Unicorns to be a place where people felt super safe and comfortable to be wholeheartedly themselves; whether that meant taking off all your clothes, getting your nips painted, rollerblading in a tu-tu, whatever your heart wanted to do! So I decided the venue was going to be really important and that I would only ever use spaces that were situated away from the city, nestled safely in warehouses that were a destination rather than a place you accidentally stepped in to. The venues always have to be body-positive and 100% access friendly. They also need to have a big stage for all the shows!
I also wanted it to be a night you planned for, got excited about, prepared your outfit, where you were entertained, met lots of like minded people and felt so at home that you can take off half your clothes (if you felt like it) and could just be yourself.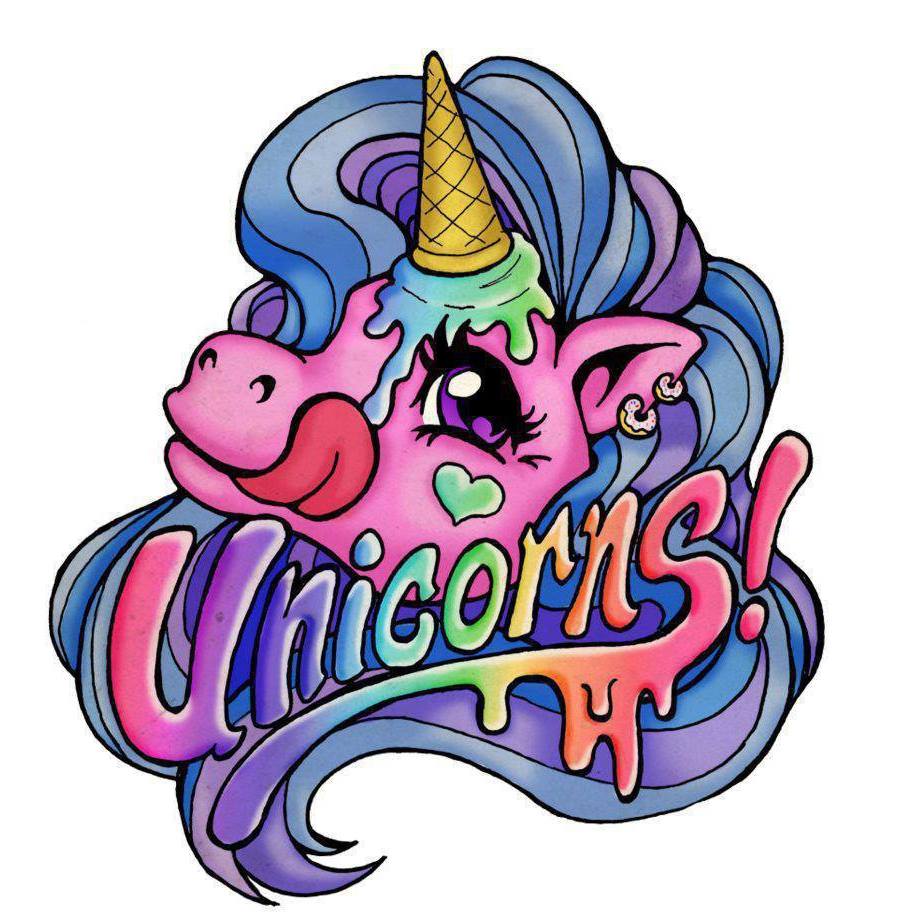 What do you want people to experience and feel when they are at one of your events?
I want people to feel 100% included, celebrated, and super happy to be apart of the beautiful LGBTQIA+ community.
I also want people to feel liberated, at home, whole heartedly welcomed and a part of something super great.
I often say that for me being at Unicorns was the first time I felt like I belonged. And I hope for other people it is a place where they feel they belong also.
Have you always wanted to put on LGBTQIAA+ inclusive events?
I always wanted to be a game show hostess like Adriana Xenides on Wheel of Fortune. My mum had a big love for game shows so I think that wore off on me.
Then that dream was soon replaced with the desire to be a documentary filmmaker.
When I moved to Sydney from Canberra to chase the filmmaking dream, I found myself running events to support my filmmaking.
I then went to my first warehouse party around the same time I left a man I thought I was going to marry and discovered my queerness.
As I started exploring queer life, I realised there was so much work to do within the community, and I wanted to work out how I could use my skills to help. I decided the way I could help was to create inclusive spaces, start a radio show for queer youth and start teaching.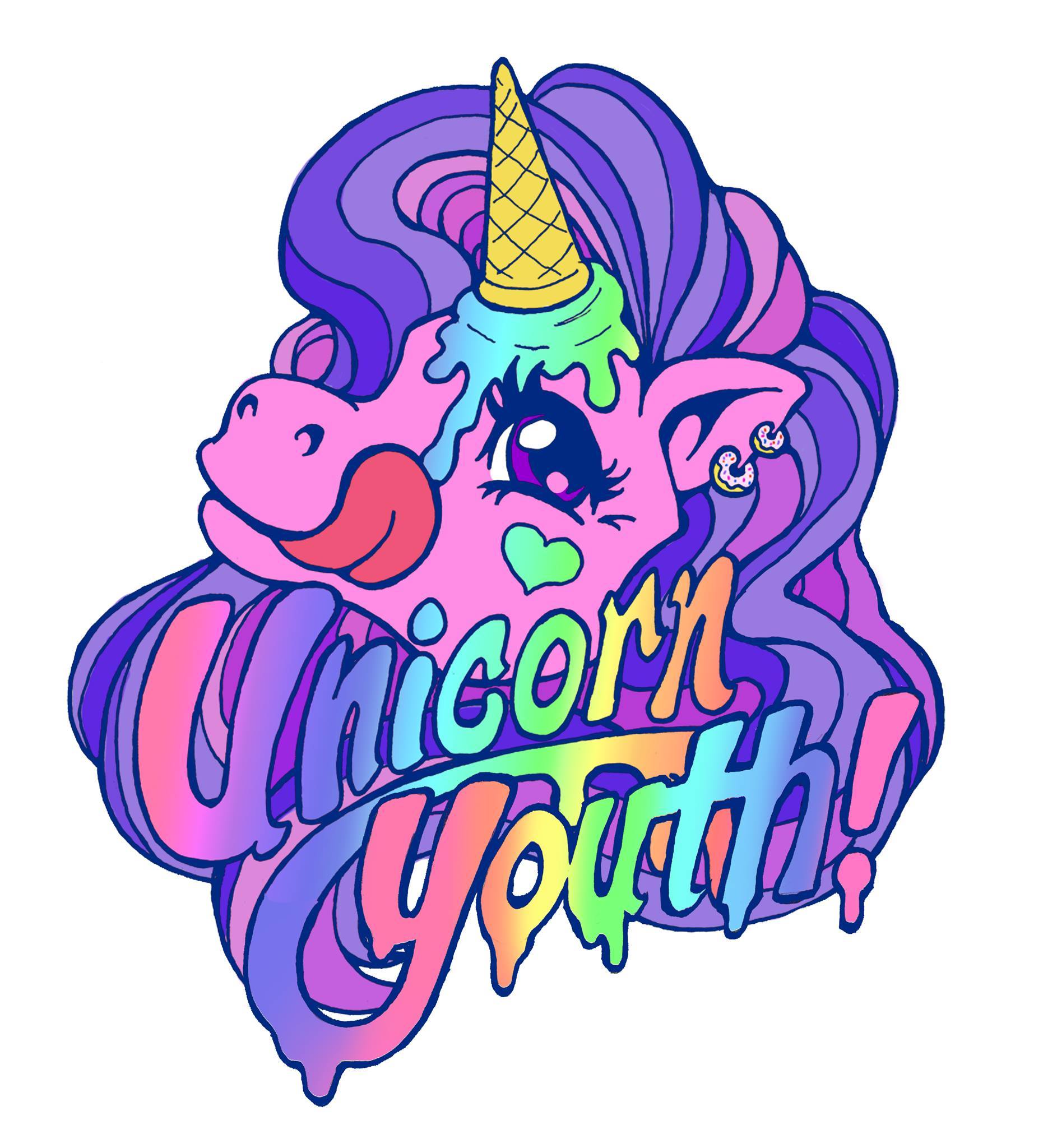 Tell us about what you do at Joy 94.9.
At Joy I produce and present a radio show for LGBTQIA+ youth called Unicorn Youth. I created the show after all the horrible issues arose with the Safe Schools Program. I was teaching at a school which didn't have the Safe Schools Program and I was trying super hard to get it off the ground. The school kept making statements about what they thought was best for the kids. I was getting so frustrated that no one was actually asking the young people what they thought or what they thought was best for them.
I had just moved to Melbourne and was super excited to find there was a radio station for the queer community! So I approached them and told them I wanted to create a show that gave a voice to LGBTQIA+ young people. They said yes and without ever hosting a radio show before, I started one.
So now every week, I have a different bunch of young people on the show chatting about stuff that is important to them. We talk about everything from coming out, to sexual health, discrimination and bullying.
I have also just started teaching at Joy and giving young people the skills to produce their own show. So hopefully there will be lots more young queer people out there having their voice heard!
How did the glitter station at MMW: Heaps Gay Heaps Yummy go?
It was amazing! The line was huge! We glitter bombed the shiz out of people. I felt super worried about what the state of carpet at State Library post our glitter adventure, but if anything we probably just made the library a little more wonderful and queer.
Unicorns is going to be floating around a few other festivals over Summer with our glitter bomb station so get your face/body ready!
As someone who runs events in Sydney and Melbourne what's your opinion on 'Why I Prefer Sydney Over Melbourne' by Shannon Power?
Eaak yes that article made me feel a lot of things. I firstly felt it was pointless playing into the whole city vs city business, every place is going to have it's pro's and con's. However, the majority of us know the queer scene has some wonderful happenings across both states.
It felt as if the author had a limited perspective about the Melbourne scene and seemed to focus on just a few institutions such as The Peel. I, of course, disagree with the rules associated with places like the ones the author was referring to; discriminating against people based on anything is always going to be something I also feel very strongly about.
However, you only need to take a little peek into some of the other beautiful queer happenings in Melbourne to see the city is a wonderful treasure chest full of sparkly delights. Sometimes you just need to look a little bit harder, peer past the cobblestones of the mainstream establishments to find there is some pretty fantastical things going on. If Shannon needs some links or a party pal, I am happy to take them on a journey down queer Melb town, in the name of education.
What's coming up next at Unicorns?
So many things!
I have actually planned more Unicorns goodness for 2017 than ever before! And Unicorn Youth on Joy will be covering more topical issues and some new youth co-hosts and guests! We might also have more training scholarships to give away!
Unicorns is going to continue to float between Sydney and Melbourne to bring heaps of sparkly goodness. I want to get into way more interactive fun stuff across events in both cities.
I also have some pretty exciting news about Unicorns and Mardi Gras! It may or may not be Unicorns first ever Mardi Gras party in 2017! The theme is super duper and the event will be 3 rooms full of so much art, sparkles, paint, tunes, circus and performance art! Maybe even a few queer weddings too. Keep your eyes peeled and horns on for that one. 😉